A.P.E.X. Timesheet Web Application
Description:
Developed a web application for A.P.E.X. LLC to more easily keep track of their coaches' training times.
Features:
Coach login
Ability for employees to add, edit, delete, and sign off on training hours
Ability for employees to view all training programs, including location, Point-of-contact email and Point-of-contact phone number
Admin login
Ability to track and sort all submitted hours by date
Ability to add and edit program information
Ability to add and edit employee information
User accessibility roles
Notification of who has signed off on hours and who hasn't
Different tracking categories
---
TraditionsTraining.com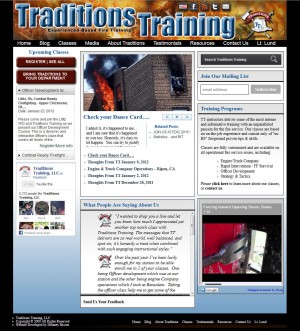 Company:
Traditions Training is composed of fire department veterans from around the country, including the Washington, D.C. metro area and City of New York.  The mission of Traditions Training is to teach "beyond the book" and provide knowledge and skills that will enhance your safety, efficiency, and knowledge as a firefighter.
Features:
Integrated Blog
Integrated Google Search
Constant Contact Integration – event registration
Facebook fanbox
Integrated YouTube Channel
---
Patriotlwmoutdoors.com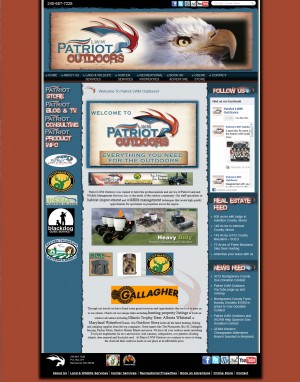 Company:
Patriot LWM Outdoors was created to tailor the professionalism and service of Patriot Land and Wildlife Management Services, Inc. to the needs of the outdoor community.
Features:
Easy to update pages
Revolving header images
Promotional slideshow
Facebook fanbox
Graphics designed by Bob Lynch
---
GunCaseBlanket.com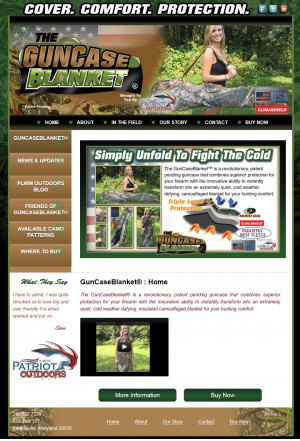 Product:
The GunCaseBlanket® is a revolutionary, patent pending guncase that combines superior protection for your firearm with the innovative ability to instantly transform into an extremely quiet, cold weather defying, insulated camouflaged blanket for your hunting comfort.
Description:
This website was built to showcase the features of the guncaseblanket.
Graphic Design by Bob Lynch
Features:
Easy to update pages
Paypal integration
---
FirehousePride.com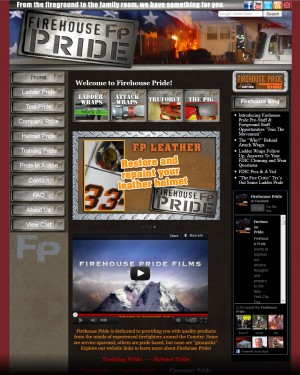 Descripion:
Created an interface to be able to create custom labels for Fire Service products
Graphics were designed by Bob Lynch
Features:
Shopping cart with Paypal integration
Facebook fanbox
Promotional Slideshow
---