HourCat BETA is Live!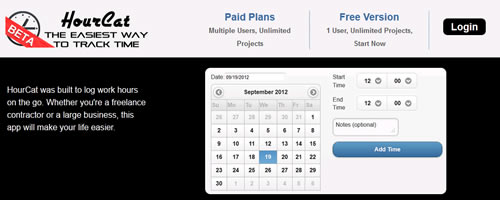 HourCat has officially been released in its BETA version.  HourCat is a web application built to make time-tracking much easier.  The application is one of my latest experiments with jQuery Mobile and was built with mobile in mind.
You can easily track your time right from your smart phone.  Because it is a web application, all you need is a web browser to access it.  And don't worry, the desktop interface is just as easy to use.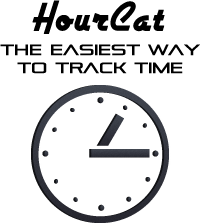 You can create as many projects as you want.  To track your time, just login, select your project, your date and your time.
While HourCat is still in its BETA version, all accounts are FREE.  That's correct…FREE.  The Paid plans (free under the BETA version) allow you to add users to your account.  You can then assign different users to different projects and monitor each user's timecard.
Here are some of HourCat's features:
Simple Admin Interface
Easily Add New Projects
Quickly Assign Users to Projects
Easily Add, Edit, Delete and Approve Your Timecard
Hours Needing Approval Are Highlighted
View Detailed Timecard Infromation as an Admin
TRY THE BETA VERSION FOR FREE!
---